Counsellor of the Australian Embassy visits the Japan Association of National Universities (November 17)
 On November 17, 2020, Ms. Peta Arbuckle, Counsellor (Education and Science) of the Australian Embassy Tokyo, together with Ms. TSUKAMOTO Kumiko, Senior Manager (Education and Science), visited the Japan Association of National Universities (JANU) for a friendly exchange of views.
 JANU representatives opened the meeting with an account of the state of student and researcher exchanges between Japan and Australia in recent years, then gave an overview of a national university staff training program organized jointly with Universities Australia (UA) that had been held online due to the COVID-19 pandemic. Ms. Arbuckle then spoke about initiatives to increase student and researcher exchanges, such as the ANZOR Japan Network, a researcher network launched as a result of last year's Japan-Australia University Dialogue hosted by JANU and UA. There followed a discussion of how the current COVID-19 situation is creating new issues for international exchange, which participants illustrated with examples from both countries.
 Border crossings are still considerably limited due to the worldwide spread of COVID-19, but JANU will continue to promote international exchange.
---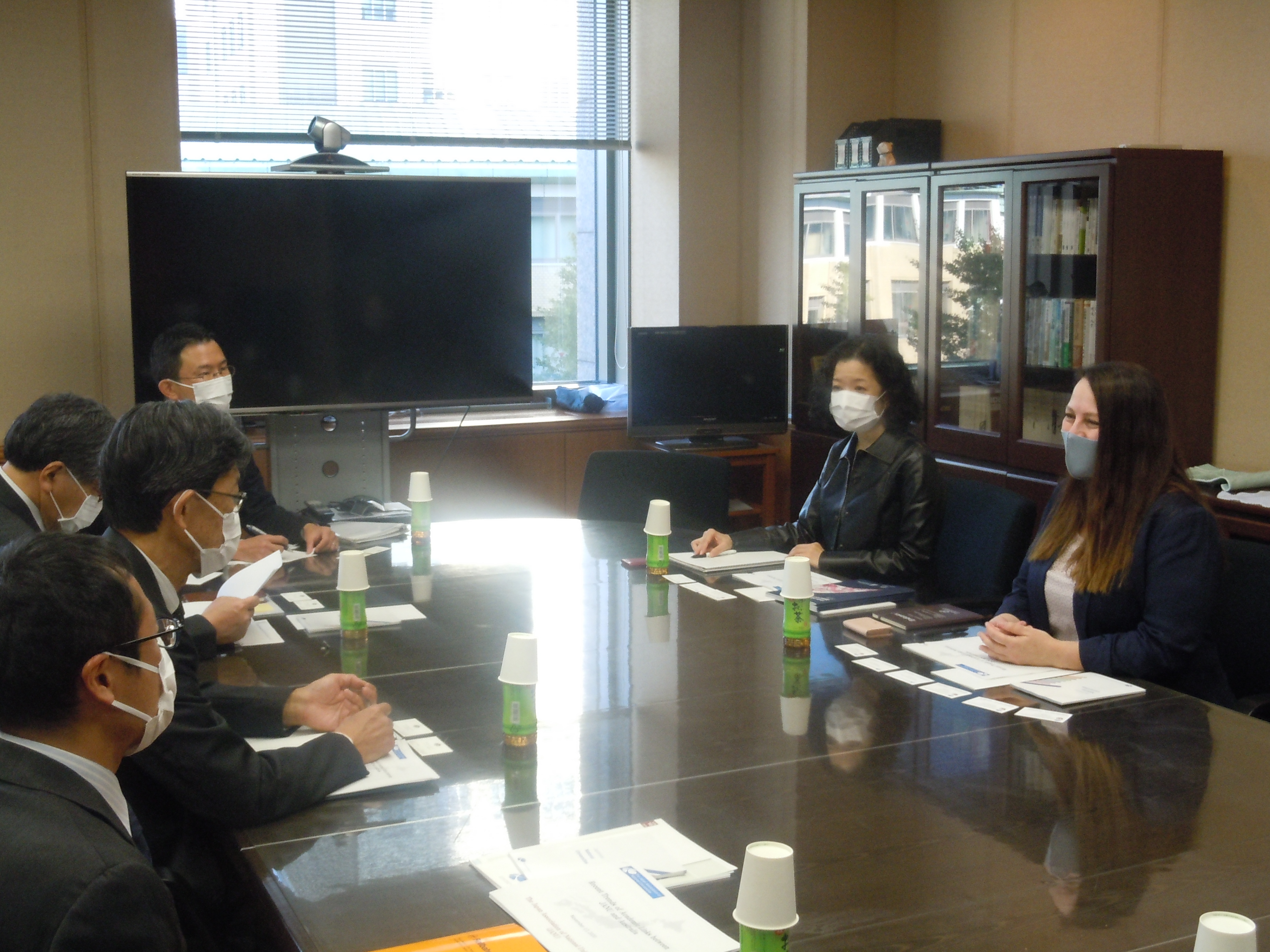 JANU and Australian Embassy representatives exchange ideas