JANU cohosts follow-up meeting to Japan-France Student Exchange Agreement on June 30 and Japan-France Higher Education Reform Symposium on July 1
 On June 30, the Japan Association of National Universities (JANU) hosted a follow-up meeting to the Japan-France Student Exchange Agreement* with the Conference of University Presidents (CPU) and the French Engineering Schools Directors Council (CDEFI) in Paris, France. This agreement was signed by the three parties two years ago. Meeting participants from Japan included Professor Dr. Sugata Takahashi (Vice President of JANU, Vice-chairman of JANU International Exchange Committee, and President of Niigata University), Dr. Takashi Onishi (Vice President and International Exchange Committee Member of JANU and President of Toyohashi University of Technology), and Dr. Hiroki Yamaguchi (JANU Board Member and President of Saitama University). Those from France included Professor Jacques Comby (President of International Relations Commission of CPU), Professor Armel de La Bourdonnaye (Vice President of CDEFI), and Professor Jean-Luc Nahel (Advisor for International Affairs for CPU). Discussions were held on topics such as promotion of double degree and study abroad programs between Japan and France.
* Agreement Concerning Mutual Recognition of Enrollment, Degrees, and Credits to Maintain Enrollment in Higher Education Institutions
 On July 1, JANU, CPU and CDEFI cohosted the Japan-France Higher Education Reform Symposium with participation of university officials from both countries, including 52 officials from 31 Japanese national, public and private universities.
 The symposium, held under the theme "Innovation in Higher Education," featured sessions focusing on education systems, university management and student exchanges between Japan and France. In each session, with various inputs from speakers and presenters, lively discussions were held on a key challenge faced by both Japan and France?how to promote innovation in higher education.
 Bilateral exchanges between Japan and France are expected to further increase in the future. JANU will make even more efforts to promote bilateral exchanges between the two countries in collaboration with our French counterparts.
---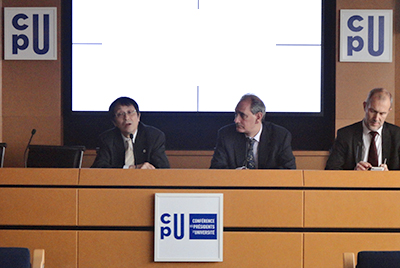 Professor Dr. Kyosuke Nagata, Vice President of JANU and
President of the University of Tsukuba giving his opening speech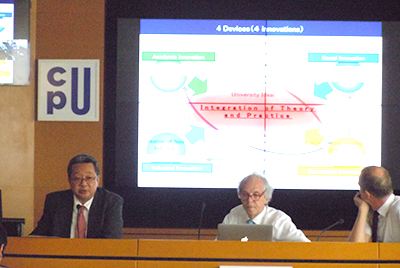 Dr. Noriyuki Inoue, Executive Vice President of Kobe University delivering a lecture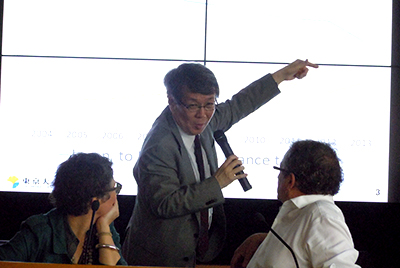 Prof. Masashi Haneda, Executive Vice President of the University of Tokyo
delivering a lecture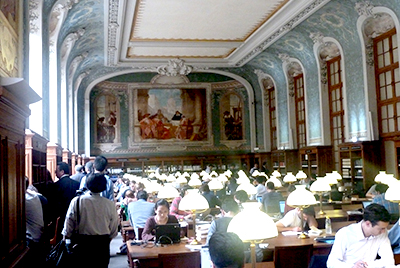 Campus Tour (Library at Paris-Sorbonne University)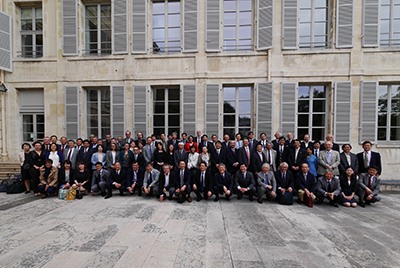 Symposium participants in France