Message from the President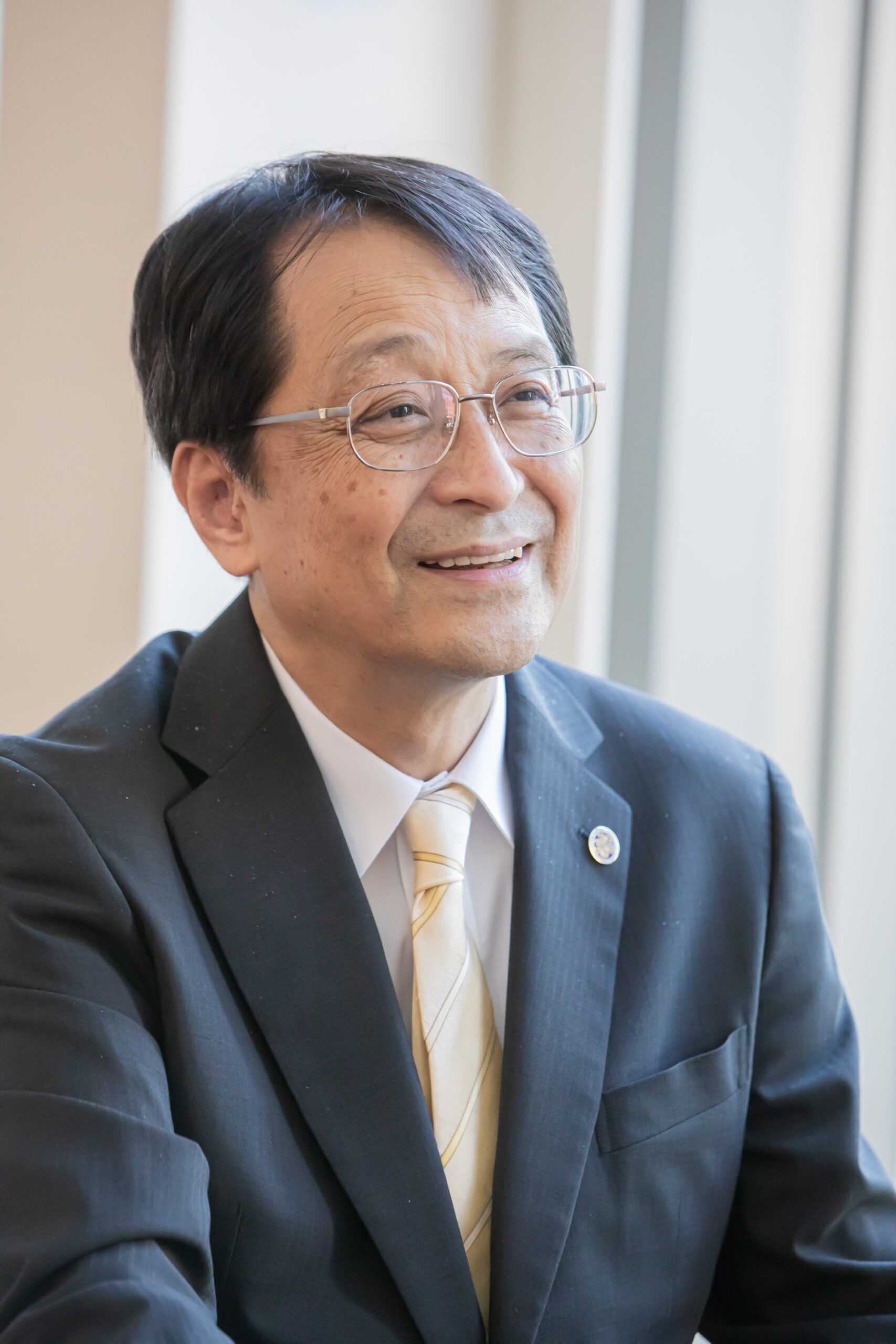 President NAGATA,Kyosuke (President, University of Tsukuba)
   The COVID-19 pandemic has highlighted various global challenges and social issues, such as division and inequalities. As a result, many people have come to think seriously about the issues surrounding society. National universities in Japan have been implementing food aid programs to support students, developing distance learning and physical and mental care programs to support students' academic activities, setting up "COVID-19 aftercare outpatient clinics" and COVID-19 vaccine centers for not only university faculty, staff, and students, but also the neighborhood, research activities for virus countermeasures. In addition to the efforts of individual universities, we have contributed by responding to COVID-19 as a national and regional center.
   The national university system consists of 86 universities, each with its unique characteristics. Since its establishment, the member universities all have played an active role in providing education and promoting research at the world's highest level, inheriting and developing important academic disciplines, and ensuring equal opportunities for higher education across the nation. The approximately 60,000 faculty members are responsible for the education of about 590,000 undergraduate and graduate students while conducting a wide variety of research. A diverse academic knowledge possessed by national universities as "intellectual assets" helps solve global issues, such as the achievement of SDGs and the promotion of green recovery and carbon neutrality. At the same time, it will become a powerful means to realize a sustainable and inclusive society with high resilience to disasters and infectious diseases.
   National universities located in all prefectures have played a central role in the revitalization of each region (area) through the creation of innovation and the development of excellent human resources. We are aware that national universities are bases that support the culture, society, and economy of each region (area), and that they have a responsibility to the industry, medical care, welfare, and education of the region (area). As regional development becomes an important issue for Japan against the backdrop of a declining population and a paradigm shift in industry toward knowledge-intensive sectors, we, the Japan Association of National Universities, believe that it is our responsibility to respond to the heightened expectations placed on the national universities.
   In addition, national universities serve as a contact point in each region with the global society. We support long-term soft diplomacy efforts through human development and take the lead in ensuring the integrity of research and education on the international stage. Through these initiatives, national universities will help realize a safe and secure world based on universal values.
   FY2022 will be a milestone that marks the first year of the fourth Medium-Term Objective Period. National universities, individually and as a whole, will strengthen and expand their functions to enable the sustainable development of Japan as a nation and the realization of a resilient and inclusive society. By using digital technology, we will promote education and research and contribute to society while strengthening the functions of university management. Moreover, we will play a central role in developing human resources who have a good command of digital science technology that can meet the demands of society, such as artificial intelligence (AI) technology and big data analysis.
   To shape the New Normal based on new ideas and their practice, national universities, which are "fountains of knowledge", will emphasize gender and human diversity and move forward with various stakeholders. Furthermore, national universities are determined as a whole to create a circulation of knowledge and return the knowledge to society, playing a leading role in the creation of new value and the establishment of social foundations in a new era with COVID-19. The Japan Association of National Universities will endeavor to meet the expectations of all stakeholders surrounding national universities by proactively disseminating information on these autonomous efforts to society.
   We look forward to and are grateful for all your continued support for national universities and the Japan Association of National Universities.