2016 Taiwan-Japan University Presidents' Forum Held May 11-13
 As part of an international exchange project by the Japan Committee of Universities for International Exchange (JACUIE), the Japan Association of National Universities (JANU) cohosted the 2016 Taiwan-Japan University Presidents' Forum at the National Cheng Kung University in Tainan City, Taiwan from May 11 to 13. The other cohost for this forum was the Foundation for International Cooperation in Higher Education of Taiwan (FICHET), an association of Taiwanese universities. The forum was attended by officials from 142 universities in Japan and Taiwan, of whom 69 were from 34 Japanese national universities.
 Since a visit to JANU by FICHET and some other Taiwanese organizations in June 2015(*), JANU had collaborated with associations of national, public, and private universities in Japan to prepare for this forum.
 Under the theme "Globalization and the Challenges Confronting Universities in Taiwan and Japan," lively discussions were held with various insights shared by presenters and panelists from Japanese and Taiwanese universities as well as inputs by other participants. At the forum it was announced that the next forum would be held at Hiroshima University in 2018.
 In this forum, JACUIE and FICHET signed an exchange agreement that is expected to further promote exchanges between Japanese and Taiwanese universities.
 JANU will make even more efforts to promote bilateral exchanges between Japan and Taiwan in collaboration with our Taiwanese counterparts.
[Related Articles]
"2016 Taiwan-Japan University Presidents' Forum Held May 11-13"
https://www.janu.jp/jacuie/report/report10.html (in Japanese)
(*) "A Taiwanese University Association and Other Organizations Visit JANU (June 22)"
https://www.janu.jp/eng/news/92/
---
[Opening Speeches]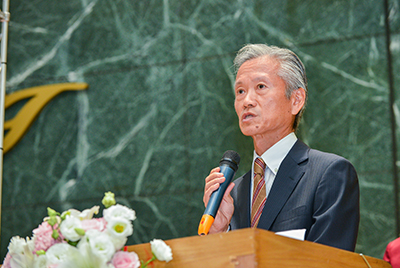 Mr. Kinzo Nakagun, Director General,
Kaohsiung Office, Interchange Association, Japan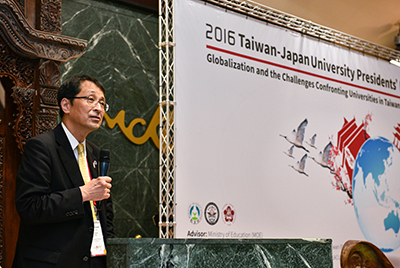 Prof. Kyosuke Nagata, Chairperson of
JACUIE and President of the University of Tsukuba
【JACUIE-FICHET Agreement Signing Ceremony】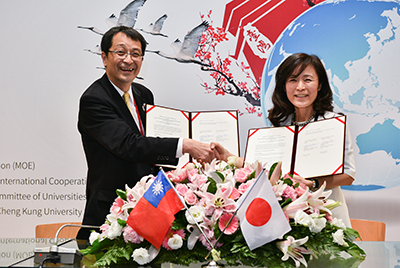 【Session 1】
"University Strategies Response to Internationalization and Globalization"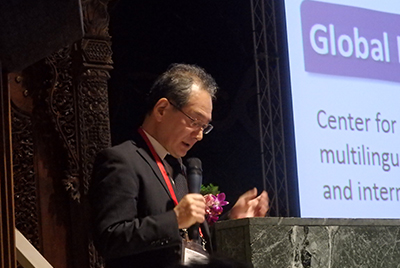 Presenter: Dr. Masao Furuyama,
President of Kyoto Institute of Technology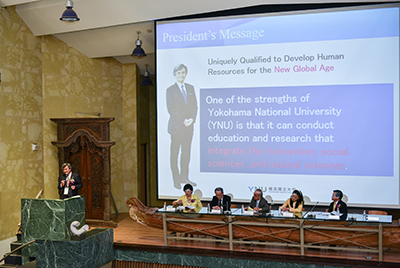 Panelist: Prof. Yuichi Hasebe,
President of Yokohama National University
【Session 2】
"Educational Aspects: Global Internship, Student Exchange, New Model of International Cooperation and Student Employability"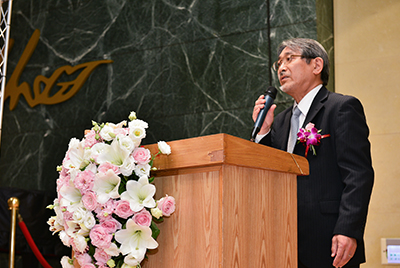 Moderator: Prof. Hirotaka Tateishi,
President of Tokyo University of Foreign Studies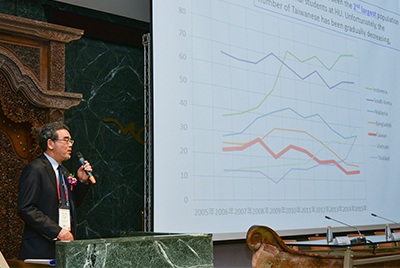 Presenter: Dr. Mitsuo Ochi, President of Hiroshima University
【Session 3】
"Research Aspects: International Joint Research, Researchers Exchange and Industry-University Collaboration"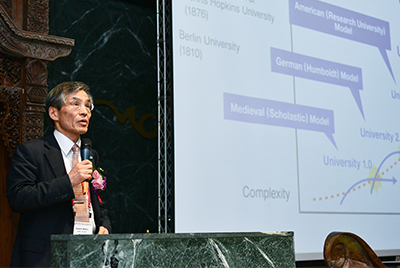 Presenter: Dr. Shojiro Nishio, President of Osaka University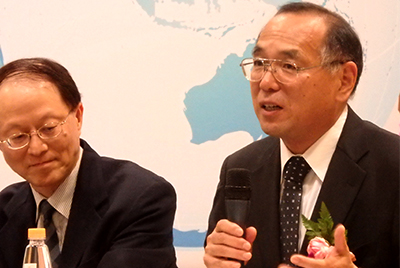 Panelist: Prof. Yasunao Hattori, President of Shimane University (right)